Flood & Natural Disaster Insurance
Did you know most homeowner's insurance policies do not cover flood damage? If your community participates in the National Flood Insurance Program (NFIP), a program administered by FEMA, you are eligible to purchase a flood insurance policy.
Umbrella Policy
Did you know that if someone is seriously injured on your property and you are legally liable, your homeowner's insurance policy may not provide full coverage? Your entire savings could be wiped out in the blink of an eye.
Umbrella insurance has its name because it protects you from catastrophic financial events.
Snowmobile & ATV Insurance
While your homeowner's insurance policy says it covers some of the costs related to snowmobiles and ATVs, the reality is it isn't specifically designed for that purpose. When you actually need to pay for damage or physical harm these machines cause, it's important to have a policy you know specifically covers accidents and damage involved with these machines.
Boat & Watercraft Insurance
You purchased your boat so you could relax and enjoy some time with your family, friends, and sometimes yourself. But, you are not a mechanic, and you know sometimes the unexpected happens. Fortunately, you can purchase insurance for almost anything that can go wrong with your boat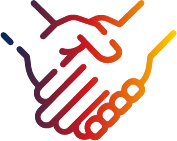 Request a Quote
A member of our team will be happy to assist with all of your policy needs.   
We look forward to hearing from you!