Commercial Auto Insurance – Protect Your Business Vehicle Fleet
Did you know nearly 6 million traffic accidents happen every year? This averages out to over 16,000 per day!
As a business owner, you know you need coverage, but most importantly, you need to find the right coverage, a reliable insurer, and a price that fits within your budget.  Regardless of the type of protection you need, the experienced agents at Core Benefits Group will help you find it.  Types of insurance you might need for your business vehicles include:
Property Damage

Bodily injury

Comprehensive

Collision
Even though your employees drive your vehicles, you can be held liable for any damage they cause.  Many states also mandate a certain minimum level of coverage.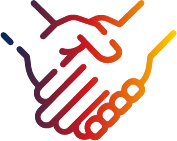 Contact Us
A member of our team will be happy to assist with all of your policy needs.   
We look forward to hearing from you!