Improve Your Family's Quality of Life with Health Insurance
If you are self-employed, work part-time, or don't get offered health insurance through your job, we can help you find the health insurance you need.  Help your family keep their health in top condition and protect yourself from catastrophic medical bills. 
Keep an Attractive Smile & 20/20 Vision with Dental & Vision Insurance
Dental and vision insurance are separate from a regular medical insurance plan.  Offer both benefits to your family for a small monthly premium. 
Supplemental Medical Insurance – Cover Catastrophic Medical Expenses
Health, vision, and dental insurance cover the vast majority of physical ailments you and your family expect to experience.  Sometimes, however, you encounter a devastating health condition like cancer or a neurological disorder.  Supplemental medical insurance covers those gaps other forms of insurance miss. 
Disability Insurance Works When You Can't
No one plans on becoming disabled and unable to work, but it happens every day.  Disability insurance helps you recover lost income when you experience this unexpected challenge.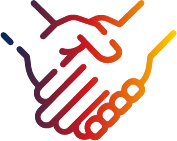 Request a Quote
A member of our team will be happy to assist with all of your policy needs.   
We look forward to hearing from you!