Group Health Insurance – Attract the Best Employees
Finding the ideal benefits for your company will help attract and retain the very best employees, positioning your business for success.
Dental & Vision Insurance – Reward Your Employees for Their Hard Work
The best employees expect great benefits, but your company can set itself apart by offering excellent dental and vision benefits.  
Long & Short Term Disability Insurance – Protect Your Workers in Their Time of Need
Suffering a devastating injury or medical condition that requires time off from work is a nightmare.  Long and short term disability insurance will help employees should such events occur. 
Supplemental Health Insurance – Help Your Employees Meet Their Financial Obligations
Regular health insurance doesn't cover every cost.  Supplemental health insurance helps when the unexpected happens…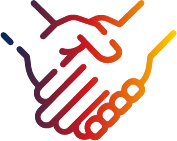 Request a Quote
A member of our team will be happy to assist with all of your policy needs.   
We look forward to hearing from you!