Protect Your Family with Health Insurance
As a responsible individual, you want to ensure the safety of your entire family. If anything bad happens, you want a plan in place to help the affected get back on track.
You can replace damaged vehicles, repair your home, and purchase the newest tech toys, but if you or someone in your family develops a serios health problem, where do you turn? The quicker you act, the less impact a health condition makes on your life or that of a family member 
Improve Your Family's Quality of Life with Health Insurance
If you are self-employed, work part-time, or don't get offered health insurance through your job, we can help you find the health insurance you need.  Help your family keep their health in top condition and protect yourself from catastrophic medical bills. 
Group Health Insurance – Attract the Best Employees
Finding the ideal benefits for your company will help attract and retain the very best employees, positioning your business for success.
Medicare Doesn't Cover Everything – Medicare Supplement Insurance Fills the Gaps
Medicare helps you pay for medical expenses, but it has some gaps it doesn't cover.  Medicare supplement insurance kicks in when your needs fall into those gaps.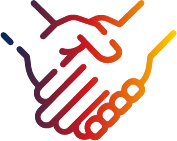 Request a Quote
A member of our team will be happy to assist with all of your policy needs.   
We look forward to hearing from you!