Protect Your Family's Health & Financial Assets
Nothing in life is certain.  At any point in time, disaster can strike.  Without warning, you could experience:
A catastrophic health condition which threatens your life and significantly reduces your savings
Death as a result of a natural cause or a car accident  – how would your loved ones be financially cared for?
A natural disaster such as a hurricane or flood that destroys all or most of your home
Permanent disability
For all of these situations and other disasters that occur in the life of average Americans like you, insurance is available to help you minimize the resulting consequences you experience.
Insurance Protects You from the Smaller Things Too
While you can use insurance to protect yourself and your family in the event of a major catastrophe, insurance protects you in a number of other common situations you experience as well, such as:
When you experience dental, medical, or visual conditions• Minor traffic accidents
Upgrading parts for ATVs and snowmobiles
Covering your boat in the event you become stranded or sink
Filling in gaps other types of insurance fail to cover, such as Medicare Part D
At Core Benefits Group, we help you find the insurance you need at a price that fits your budget. Regardless of the kind of protect you and your family require, we can help you identify a product or package of products that provide you with the appropriate coverage.
The categories of insurance we help you locate include: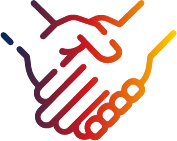 Request a Quote
A member of our team will be happy to assist with all of your policy needs.   
We look forward to hearing from you!