Business Owner's Policy – Save Money by Combining Property & Liability Insurance
Business owner's insurance offers customizable coverage options that cover both your property and liability insurance, but they're all built into one convenient policy.  In the majority of cases, you save money when you purchase insurance this way instead of buying each type of insurance on its own.  This a more comprehensive type of policy which can include a variety of types of coverage such as:
Professional liability 

Damage to buildings & contents

Business income loss

Product liability claims

Equipment breaking down

Cyber Liability
Core Benefits Group Helps Businesses by Providing Custom Insurance Coverage
Depending on the type of business you operate, you will have different coverage needs and limits.  At Core Benefits Group, we serve a variety of companies in many different industries, whether you are a HVAC contractor, electrician or carpenter, or own an auto repair shop, medical or dental office, machine shop, golf course, rental properties, or another type of business entirely.  
We understand your business has unique insurance needs, and we'll help you identify the coverage you need to purchase.  We realize your insurance requirements change over time, and we're happy to help you adapt as those changes happen.  Our focus is on creating long term relationships built on a strong foundation of trust.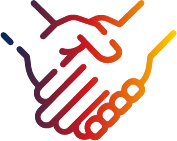 Request a Quote
A member of our team will be happy to assist with all of your policy needs.   
We look forward to hearing from you!