Medicare Doesn't Cover Everything – Medicare Supplement Insurance Fills the Gaps
Medicare helps you pay for medical expenses, but it has some gaps it doesn't cover.  Medicare supplement insurance kicks in when your needs fall into those gaps.  
Medicare Advantage – Improve the Coverage of Your Medicare Plan
This type of insurance helps you pay for medical services Medicare doesn't pay for.  Medicare advantage plans help cover those situations Medicare supplement insurance and Medicare don't cover. 
Have All Your Prescriptions Covered with Prescription Drug Insurance
Medicare covers most, but not all, prescription medications.  Prescription drug insurance helps in those situations where Medicare doesn't.
Protect Your Family After You Pass Away with Final Expense Insurance
Relieve your loved ones of the burden of paying for your funeral expenses – final expense insurance covers the cost of your funeral expenses up to your desired limit.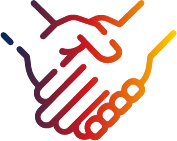 Request a Quote
A member of our team will be happy to assist with all of your policy needs.   
We look forward to hearing from you!