Secure Your Physical Assets with Commercial Property Insurance
Imaging the following scenarios:
A fire destroys most of your business's physical property

Your water pipes freeze and burst, damaging and destroying the physical assets inside your building

Violent storms arrive, shattering windows and damaging your company's sign
Could your business afford to replace the damaged goods or repair the resulting damage using its own funds?
Fortunately, commercial property insurance covers damage resulting from these situations and others.  Whether you own several buildings, lease your own workspace, or own tools & mobile equipment, commercial property insurance covers physical assets your company owns.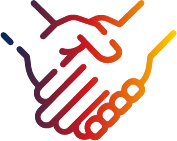 Contact Us
A member of our team will be happy to assist with all of your policy needs.   
We look forward to hearing from you!