Protect Your Most Valuable Asset with Homeowner's Insurance
You spend years building up equity in your home and taking advantage of the growth in real estate prices.  If you're like most Americans, your home represents the majority of your net worth – make sure you keep it protected. 
Protect Your Living Space & Possessions with Condo Insurance
Condos, like homes, need to be insured. But, they have their own specific policy. And, if you live in the New England area, you may need to purchase condex insurance.
Purchase Renters Insurance for Pennies Per Day
If you rent, you can protect all of your belongings with renter's insurance, which can be paid for a small annual premium
For information on Flood insurance click here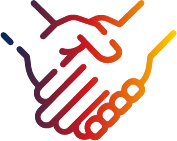 Contact Us
A member of our team will be happy to assist with all of your policy needs.   
We look forward to hearing from you!