Workers Compensation – To Help Your Business When Accidents Happen
Whether your business is at fault or not for an employee's injury on the job, you can still be held financially responsible for any physical harm he or she suffers.  
Like most business owners, you do everything possible to make sure your employees have a safe working environment.  Sometimes, you can do everything right, but an accident still happens.  This accident could put the employee out of work for months or even years.  
Fortunately, Workers Compensation provides a win-win solution for your business and your employee.  They recover some of their lost income, while you receive protection in the event of a lawsuit.
Let us answer an questions about workers compensation coverage.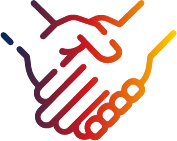 Contact Us
A member of our team will be happy to assist with all of your policy needs.   
We look forward to hearing from you!