Term Life Insurance- Provide Straightforward Protection to Your Family
This insurance is by far the easiest to understand. You pay a monthly premium for a desired coverage amount, protecting your family in the unfortunate event of your death 
Universal Life Insurance – Permanent, Flexible Coverage for Your Family
In addition to providing life insurance if you pass away, universal life insurance policies accrue cash value and can act as a source of emergency financial assistance should you need it.
Whole Life – Protection in Place for Your Entire Life
Part of the whole life insurance premium you pay is invested and gains cash value. You can grown your savings and simultaneously provide your family with financial security should you die. 
Long Term Care Insurance – Protect Your Family & Financial Assets
If you suffer a crippling medical confition incapacitating you so that you need help with most of the activities of daily living, long-term care insurance helps you pay for the medical care required.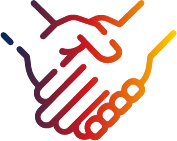 Request a Quote
A member of our team will be happy to assist with all of your policy needs.   
We look forward to hearing from you!